Sculpture by Michel Baille, Grenache Blends include 2011 CNP, Château de Manissy; 2005 Oligocene, Saint Jean du Barroux; 2011 Tavel Rosé, Prieuré de Montézargues; 2004 Matador AOP CDR, Chateau Noel St Laurent; 2010 Amidyes, AOC Ventoux, Olivier B
Imagine this: people drift into wine stores, restaurants and bars and when asked what is their drink preference, they respond in a determined voice: "Grenache!" In other words, wine drinkers call out Grenache in the same fashion as they do a Cabernet or a Chardonnay, two grape varieties that are veritable brands which dominate wine culture in America.
On Friday, September 20, this mis-en-scene will repeat itself worldwide as wine enthusiasts celebrate the fourth edition of  "International Grenache Day."
International Grenache Day was launched in 2010 by the Grenache Symposium, an initiative conceived by two Brits, the wine virtuoso Stephen Spurrier and Walter McKinlay of Domaine de Mourchon, a Côtes du Rhône Villages estate in Seguret.
In June, 2010 at Le Domaine de la Verrière in Crestet, the Grenache Symposim organized an extraordinary get together of more than 250 wine professionals from 23 countries for a long weekend of workshops, presentations, analysis and tastings of over 1600 bottles of Grenache blend wines.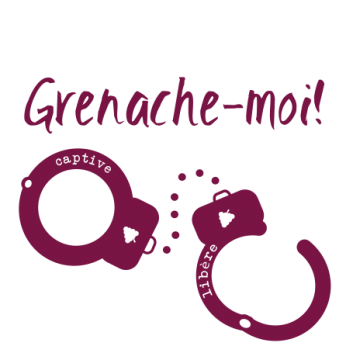 Restaurants, bars, wine merchants, and producers are organizing events worldwide on Friday for quaffing Grenache. Some of these events are identified on the Grenache Day Facebook page.
Rhone Ranger Grenache Day Events in Paso Robles and Heraldsburg CA  here
Grenache Day: Facebook
Grenache Association: Facebook
Inter Rhone: Website